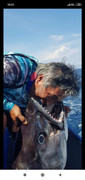 This is our captain and the fish that i believe that had nail me to the deck the night before. It put me in a sniper position to balance myself. Yet i got escape with an opened 3/0 hook.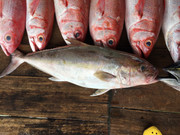 My 12kg AmberJack, which was the winner by weight till the day before end of the trip.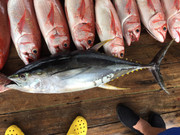 Blind 25kg Yellow Fin Tuna, which took a 30gram jig with 7/0 hook. Caught on the last minute of the trip. According to captain, they never seen YFT in the area.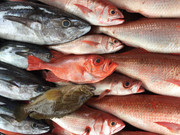 Best eating fish in my opinion.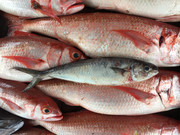 Unknown species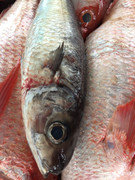 Closeup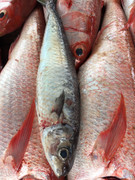 another photo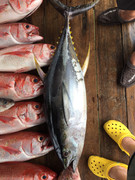 Photo with yellow fisherman measuring tool.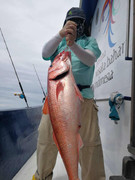 Me with Ruby Snapper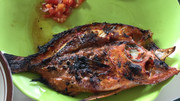 Don't you get sick of every meal BBQ fish?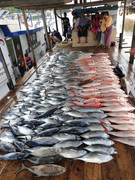 Remaining fishes that we didn't get to taste. Thoese people in the photo are the new owner of the fishes.
All donated to the villager affected by natural disaster.